Welcome to the FINN Test Electronics Blog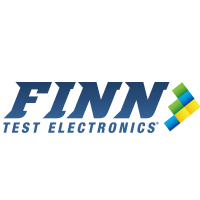 Here at FINN Test Electronics, we believe in attention to detail and quality craftsmanship. Through technological innovation, continuous attention to quality, and world-class customer service, our team has built a trusted reputation in the electronics industry. Our fast, accurate testing products and accessories make testing your equipment simple.
In this blog, we will discuss many interesting and informative topics within our industry. We will cover how our range of products benefits those in the electronics and manufacturing industries, as well as the various applications of our products. If you are interested in learning more about our innovative product designs and other relevant industry topics, you should subscribe. We will be providing entertaining and informative content on a regular basis, so you won't want to miss out.
We offer a full range of testing LEDs from simple, low-cost products to highly accurate, cutting-edge technology for situations where speed and precision are of the utmost importance. And, with quick delivery times and readily available tech support from our team of engineers, you can get the products you need on time and ensure that they are working properly. Contact our team of experts today at to learn more about our innovative products and to place your order.